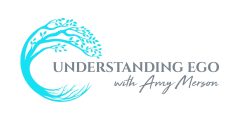 Owner / Manager
Amy Merson
I realized after enduring a series of broken and very painful relationships that my ego mind was keeping me in a pattern that always ended in the most familiar pain.
Once I became aware of the pattern, I was able to evaluate the source and understand the process that got me in that suffocating pattern. Through this awareness, I was able to break that pattern by acknowledging the red flags (instead of ignoring them) and making empowered decisions that were for my highest good instead of for my highest detriment.
My WHY is to make sure no other woman is tricked, screwed or bullied by their Ego.  That's why I help women to become aware of the role of ego in their life so they can develop a new relationship with their egoic mind, and change the things that are no longer working for them in a lasting and healthy way.