After sending its first newsletter in March 2013, Love Live Local officially celebrates its 10 year anniversary this month. What started as a platform to highlight positive stories, Cape Cod happenings, and connections between local businesses and customers and supporters, the message began to evolve.
Follow along to learn about co-founders Amanda Converse and Jen Villa as well as their incredible story with Love Live Local.
Love Live Local: Advocating for the Cape Cod Economy
Telling the Story of Where It All Began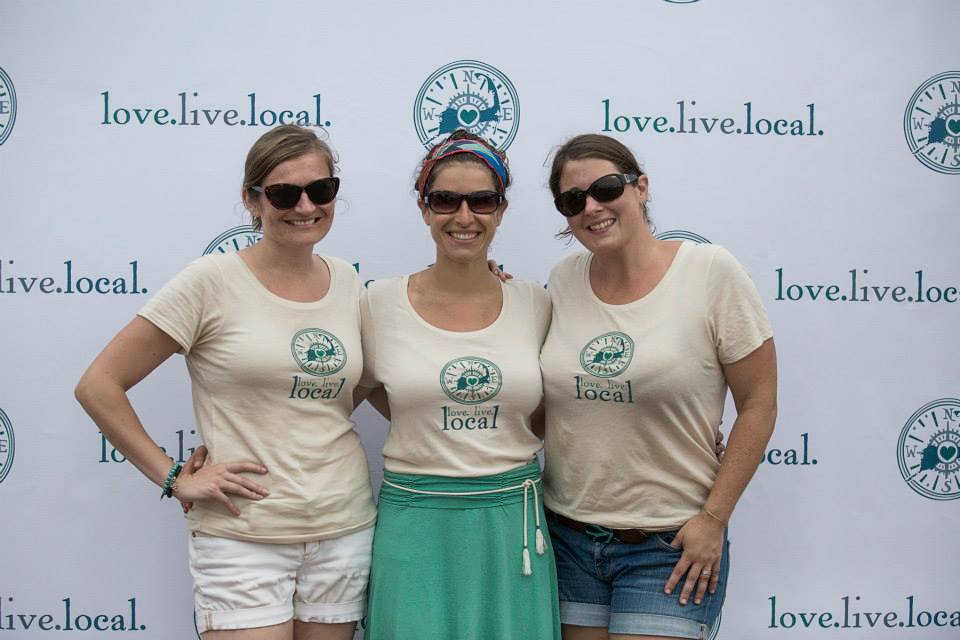 Love Live Local originated in March 2013 as a passion project, when co-founders Amanda, Jen, and Kate sent a newsletter to highlight Cape Cod, its local businesses, and what makes the region as wonderful as it is. As they continued to publish these features, they realized not only how important small business was to the region but also how much they were struggling. After this realization, Love Live Local's messaging evolved, and they began to advocate much more strongly on behalf of small, local businesses — the backbone of this community.
Through their work, they have prioritized communicating the importance of Cape Cod's independent businesses and emphasizing the data that shows that small businesses make communities unique, create more jobs, bring in more tax revenue, donate more to local charities, invest in the community's welfare more, contribute less to sprawl, and value their customers more.
After realizing the impact of this local economy, Love Live Local sought to offer additional support to these businesses who were in need.
Providing Platforms for Cape Cod Businesses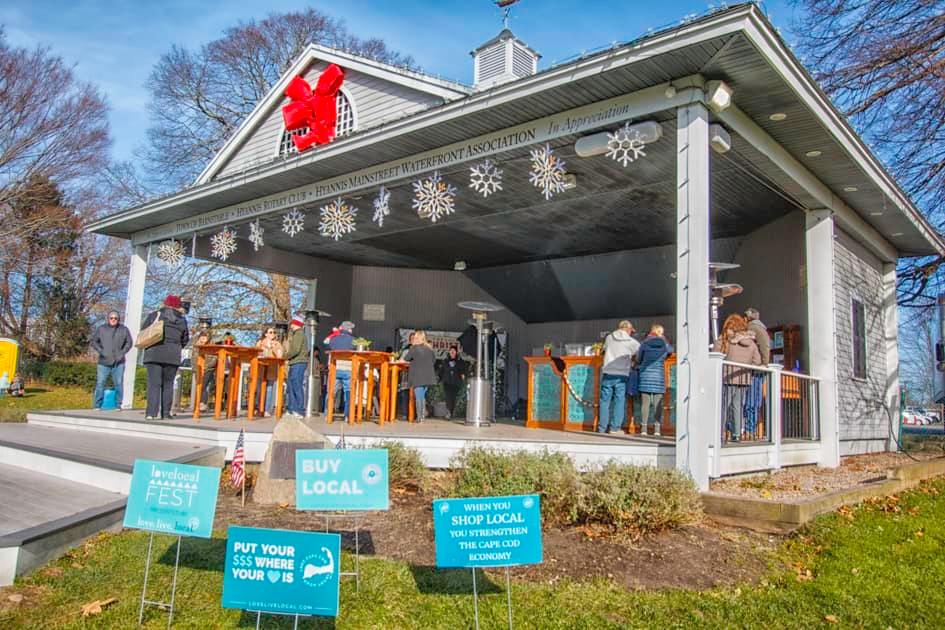 Since the organization's founding ten years ago, Love Live Local has produced several opportunities and offers to support local businesses on the Cape.
Their Love Local Fests, first launched in July 2013 and now held three times per year, are events where locals and tourists alike gather to show their support for the local business community. Free and open to the public, each Love Local Fest features the work of 75-120 Cape Cod makers, artisans, artists, farmers, and local businesses, along with local entertainment and opportunities to connect with the community. Since 2013, there have been nearly 700 unique vendors and approximately 80,000 attendees. Having hosted 40 community festivals now, these events are held the last Sunday in July and September and the first weekend in December.
Bringing a brick and mortar outlet to their work, Love Live Local opened a year round retail space in downtown Hyannis for consumers to find many of the local brands they know and love in 2018. Located at 539 South Street in Hyannis, you can shop the local brands and makers you know and love from their Love Local Fests and beyond. They have carried over 100 Cape Cod brands and makers, and every purchase made helps further their mission to support the Cape Cod small business community. Approximately 5,000 guests have visited and supported the store.
In 2020, Love Live Local became a 501(c)3 nonprofit organization in order to expand their movement and educational activities, allowing them to seek more opportunities for support and collaboration.
Additionally, Love Live Local publishes two guides per year — the Love Local Field Guide and the Love Local Gift Guide — to highlight Cape Cod's makers and businesses. The Love Local Field Guide is a resource for discovering local products and businesses as well as unique destinations and experiences across Cape Cod. Released annually in mid-May, this guide is truly a local resource for vacationers, staycationers, and Cape Codders to reference in their daily lives as they learn about the best places to go and people to meet. The Love Local Gift Guide, released in late November, helps individuals to shop local on Cape Cod during the holiday gift giving season by highlighting dozens of gift ideas and shops.
Launched in April 2020, the Cape Cod Resilience Fund was established to provide direct grants to small business owners on Cape Cod to offer some relief from economic damage caused by the COVID-19 pandemic. Since then, Love Live Local has been able to give out $121,500 in grants to 131 local businesses.
In 2022, Love Live Local launched its Local Business Boost Grant Program, which offers targeted, one-on-one technical assistance and implementation support to small businesses in downtown Hyannis to support their continued growth and help them gain competitive advantage. The program provides financial support and focuses on implementation by engaging local service providers, creating a multiplier effect for the community.
It's remarkable to see how much Love Live Local has achieved and offered throughout the course of a decade, with no doubt that more programs and support will be on the way as needs arise and evolve.
Conducting Research and Compiling Data About the Impact of the Cape Cod Economy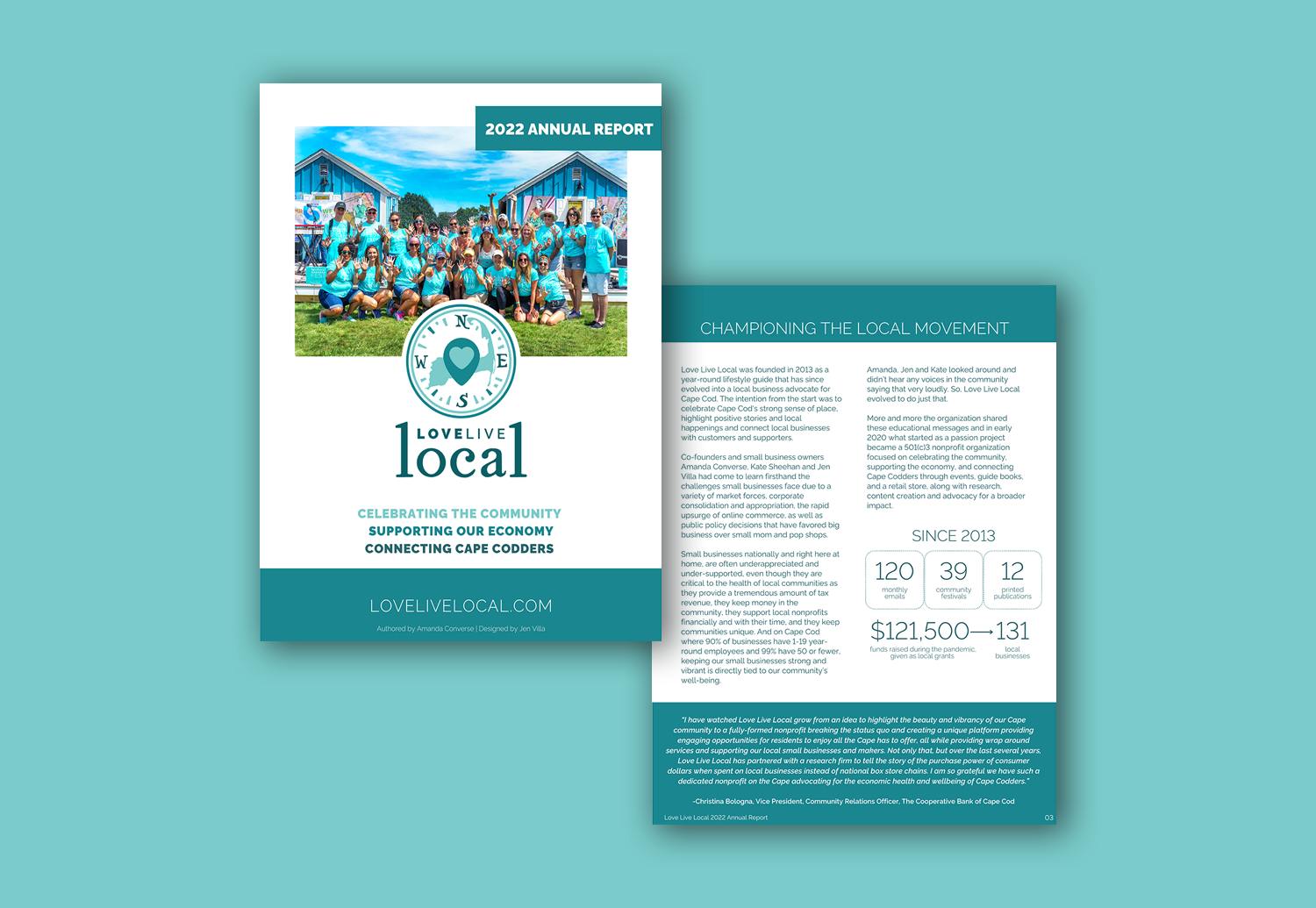 How does Love Live Local develop its programs and resources for the Cape Cod community and businesses? By conducting research and compiling data to understand the impact the area has on local businesses and identify opportunities for additional growth and support.
Since 2020, they have been producing their own research in order to quantify, assess, and analyze the importance of Cape Cod's locally owned businesses on the local economy, as well as the impact of national trends on them. These results are published through their Local Matters Reports.
Additionally, Love Live Local has been releasing their Annual Reports since becoming a nonprofit in 2020 to showcase the impact their organization has made for Cape Cod businesses and makers.
Reflecting on the Past Decade and Planning for the Next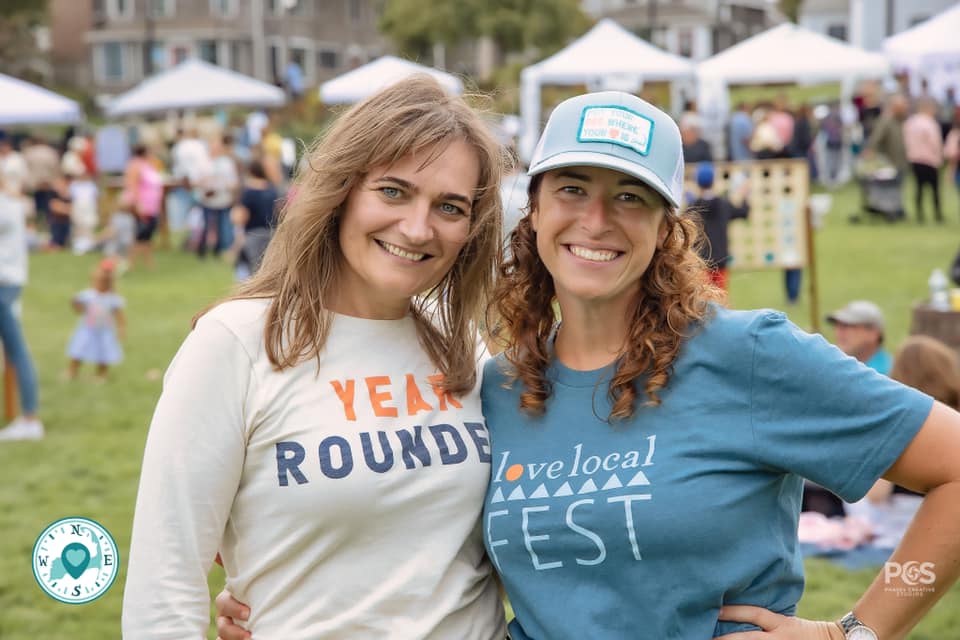 What a decade! We're in awe of all that Amanda, Jen, and the Love Live Local team have accomplished throughout the past ten years and excitedly await to see all that they achieve throughout the next ten. Check out what Jen and Amanda have to say:
"Being a part of Love Live Local's journey from passion project to impactful non-profit has been such an honor and I am thrilled to be one of the creative forces behind a growing organization fearlessly dedicated to supporting and celebrating the Cape Cod community." – Jen Villa, Co-Founder and Marketing Director
"Our greatest hope when Jen, Kate and I started Love Live Local was that we would have a positive impact on Cape Cod and for our local businesses. Hearing from our community that we have accomplished this makes celebrating this milestone all the more sweet. But we know there's much more work to be done and we look forward to continuing to make a difference with our supporters to contribute to the vitality of our local economy." – Amanda Converse, Co-Founder and Executive Director
Thank you both for all that you do for the Cape Cod community! Are you interested in supporting Love Live Local? Find out how you can do so here.
Supporting Massachusetts Businesses
Becoming an Advocate for the Local Economy
We're grateful to know and support organizations like Love Live Local, who work tirelessly to advocate and show up for small businesses, which closely aligns with what we do here at Massachusetts Business Network.
Shop local and support the entrepreneurs in your community!